GREEN TRANSFORMATION &
SUSTAINABILITY ASSESSMENT
Undoubtedly it all starts with a sustainability assessment, as what you don't know you cannot fix. If we do not take more action than our governments have thus far committed to, the average global temperature will rise 2.7 degrees before the end of the century. This is projected from a model based on earlier carbon dioxide levels and corresponding temperatures billions of years ago. This rise suggests near extinction-level results.
Addressing this threat will require real action in both the short and long term. Let's start with the short term.
We see the prioritization of sustainability work be in the following order.
First, the biosphere. The life support systems upon which prosperity and development ultimately rest
Second, society. A group of people with common territory, interaction, and culture
Third, the economy. Allocate scarce resources to optimize interrelated production and consumption activities.
In this program, you will learn how to unpack the "E" part of ESG by assessing, analyzing, and contextualizing through a sustainability assessment called SOI. The program also provides you with a non-commercial test of our SOI-oriented assessment, including the generation of a free report.
Free course with a digital certificate
Test drive our SOI assessment for the E in ESG
Learn how to create a green transformation plan
PRICE
Free

CERTIFICATE 
When you complete the Green Transformation and Sustainability Assessment course, you will be able to purchase the micro-credential certificate "Green Transformation and Sustainability Assessment" by Innovation 360 Group.
AUDIENCE 
This course is for anyone who wants to gain a foundation in green transformation and the sustainability assessment process, and what lies beyond ESG reporting with a focus on the "E".
YOUR INSTRUCTORS
Peet van Biljon
A well-rounded international executive with deep consulting, high-tech, and advanced industry experience. Moreover, he is regarded as an innovative strategist, a creative problem-solver, and a thought leader on ethical innovation. He has many years of experience as an innovation practitioner and executive-level advisor. Peet managed McKinsey & Company's global innovation practice from 2010 to 2015, where he served clients on innovation across a breadth of industries. Before that, he led several operations and strategy programs for senior executives at CEB (the Corporate Executive Board), including its Research & Development Leadership Council, formerly known as RTEC. Peet's articles on innovation have been published in MIT Sloan Management Review, in Research-Technology Management, and on mckinsey.com.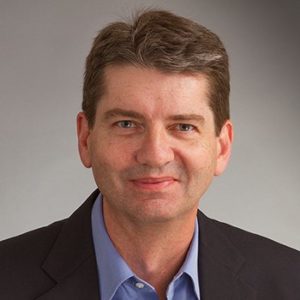 Johannes Jarl
Serving as an executive director operating out of Innovation360 Group's executive office in New York City, Jarl focuses on innovation management, from analysis, innovation strategy development, and transformation programs to executive coaching for Innovation360's global clients. His assignments comprise cutting-edge work with some of the largest private and state-owned companies in the world, as well as extreme scale-ups. Working with global enterprises in particular has enabled Johannes to gain proficiency in cross-border enterprise challenges and opportunities.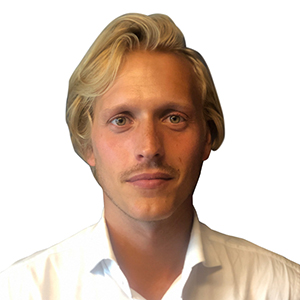 Gerry Purcell
Has over 25 years of experience as an operations executive and a principal consultant in leading global consultancies, including BCG and A.T. Kearney, and several boutique firms. He is an intuitive thinker and an experienced advisor with a confident, collaborative, personable working style. A classically trained consultant, he has worked as an analyst, program manager, and engagement executive in North and South America, Europe, Asia, Australia, and the Middle East, and served in executive roles at two national financial institutions in Canada.
His experience and understanding of the underpinnings of how strategy execution works, and the social, physical, and structural dynamics of organizations, enable his clients to harness their entrepreneurial spirit, break new ground, communicate broadly, uncover new ideas, and meet goals they thought were unattainable.
Magnus Penker
A Wall Street Journal and USA Today bestselling author and an internationally-renowned thought leader on innovation, sustainability, and business transformation. He is a speaker at prestigious global forums and events such as the Global Peter Drucker Forum, and at top-ranked international business and design schools, a variety of associations, and some of the world's largest companies. Magnus recently launched the bestseller Play Bold, is writing a five-volume series The Complete Guide to Business Innovation; he is a former contributing editor at the International Journal of Innovation Science, and pens a column for the American business journal Inc Magazine.