Innovation Certification and Licensed Practitioner
Innovation360's leading-edge instructor-led innovation certification program is now offered online.
Why get innovation certification?
Whether you are a corporate innovation professional, independent consultant or consultant within a larger firm, or an academic specializing in business innovation, you'll draw deep insights and derive a wide range of benefits from Innovation360's innovation certification program. On the journey to becoming a Licensed Practitioner, you will receive:
Training in assessment and alignment of organizational capabilities, leadership, and strategy for innovation management and growth

Access to the world's largest innovation database, with data from 5,000+ companies in 105 countries, and the unique InnoSurvey® analytics tool

Access to consulting templates  for insights, analysis, design, and implementation 

A wide array of practical tools, including key drivers, scenario planning, assessments, transformation, ideation platforms, and innovation management systems with KPIs 

Insights from Sherlock, the Innovation360 proprietary innovation AI and analytics engine

Coaching on presenting recommendations to executives

Membership in a large global network of Licensed Practitioners

Access to a powerful, custom-designed lead generation method, Innovation Circles™

A test case where you perform a real InnoSurvey® assessment for a client, your own organization, or a fictional organization. For further training, you will also analyze a comprehensive case study using real data. 
4 levels in the Innovation Certification Program, increasing benefits
Innovation360 Group offers innovation training and accreditation as a 4-step journey, starting with Basic Accreditation and culminating in IMBB-Innovation Management Black Belt accreditation. Each level of accreditation unlocks greater insights and additional benefits to the practitioner, and opens up a network of supportive peers and mentors to the licensed practitioner.
1
IMBA: Innovation Management Basic Accreditation (Self-paced)
2
IMYB: Innovation Management Yellow Belt (Online, instructor-led)
3
IMGB: Innovation Management Green Belt (In-person, Stockholm & New York)
4
IMBB: Innovation Management Black Belt (In-person, Stockholm & New York)
* Including VAT and Tax.
** For companies outside Sweden, where we are headquartered, no VAT or Tax is added. 
The complete IMBB Innovation Management Black Belt™ program
The self-paced program offered here is just the first step in your Innovation Certification Program journey, a stepping stone toward one of the most prestigious innovation certifications in innovation management—the IMBB. People like the former CTO of NASA, the former global practice lead of the McKinsey & Co Innovation Program, and many more will guide you as you follow this professional development path. 
To earn the IMBB, you will progress from Basic Accreditation, focusing on the internal part of a company (strengths and weaknesses), to the Yellow Belt, focusing on infrastructure (creating an internal innovation management system and building the organization), to the Green Belt, which examines the external, global context, scenario planning, strategy development, and defining the right innovation initiatives. The final stage, the IMBB, is earned after you present two cases and successfully complete an online exam. 
Ready to get started with the first stage in the Innovation Certification Program?
Register today for this online self-paced version of the in-person, instructor-led course, and get started on your journey to becoming a certified innovation professional. If you prefer the in-person, instructor-led course, please read more here.
CERTIFICATE 
At the conclusion of this first component of the process, you will receive the blockchained digital certificate IMBA Innovation Management Basic Accreditation™, which will be valid whether or not you continue the accreditation journey.
ACCREDITATION 
This self-paced, online accreditation course is for individuals who would like to do the basic accreditation (IMBA) at their own pace without personal support from Innovation360. The self-paced accreditation includes six months' accreditation and access to all related tools, databases, templates, and material, as well as a digital block-chained professional certificate. You get access to the block-chained certificate as soon as you submit the last step of the online training, and it is valid even if you do not extend the accreditation.
At any time before the end of the six months, you can upgrade to full 12-month accreditation, which entitles you to the following benefits:
Instructor-led training (online), and a full live program

A personal Key Account Manager (KAM)

Access to webinars

Access to the community

Support for pre-sales, consulting , and other related activities

Extra diagnostic tools 
The yearly fee is **USD $3000. This fee is not automatically renewed: it is entirely your decision and includes the full Licensed Practitioner Program benefits.
AUDIENCE FOR THE INNOVATION CERTIFICATION PROGRAM
Several types of professionals qualify for Innovation 360 accreditation:
Independent management consultants and principals in boutique consulting firms

Individual management consultants at larger consulting firms

Corporate innovation professionals

Academic professionals, faculty members, and institutions
The self-paced accreditation is open to independent consultants or internals within an organization, with a minimum of two years of consulting experience.  Since all our tools are digital and the material is provided in an online learning format, the only equipment needed is a computer with internet connectivity.
Contact us if you feel you are qualified but do not fit into one of these categories: we'd be glad to talk with you about your skills and experience to see if it's an appropriate fit. 
OTHER RELATED COSTS 
The cost of using the survey tool to access organizations is **USD $3000, including VAT and tax (typically 10% of the fee you charge your client). Data from one company's InnoSurvey is included in the packet free of charge, for use in your test case.
the survey tool to access organizations is USD $3750, including VAT and tax (typically 10% of the fee you charge your client). Data from one company's InnoSurvey is included in the packet free of charge, for use in your test case.
YOUR INSTRUCTOR
Magnus Penker
A Wall Street Journal and USA Today bestselling author and an internationally-renowned thought leader on innovation, sustainability, and business transformation. He is a speaker at prestigious global forums and events such as the Global Peter Drucker Forum, and at top-ranked international business and design schools, a variety of associations, and some of the world's largest companies. Magnus recently launched the bestseller Play Bold, is writing a five-volume series The Complete Guide to Business Innovation; he is a former contributing editor at the International Journal of Innovation Science, and pens a column for the American business journal Inc Magazine.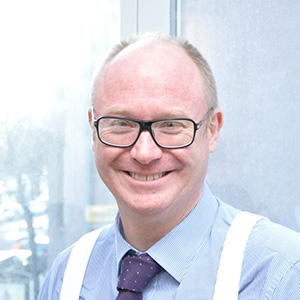 Johannes Jarl
Executive director of Innovation360 Group's New York City office, Jarl specializes in innovation management, providing a wide range of analysis, innovation strategy development, transformation programs, and executive coaching to  global clients that include some of the largest private and state-owned companies in the world, as well as extreme scale-ups. His work with global enterprises has given Johannes particular proficiency in cross-border enterprise challenges and opportunities.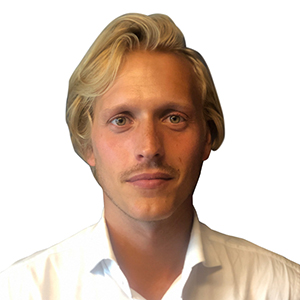 Peter Glasheen
Peter Glasheen is a second-career consultant, having previously acted as a senior executive with both Australian and multinational companies , where he gained international exposure in Australasia, Western Europe, Middle East, SE Asia, and the USA. With an MBA from Australia's top business school, MGSM, he specializes in strategy and innovation management in his advisory work. His creative approach is balanced with his experience in technology, commercial  operations,  and strategic planning. He brings this perspective to achieving better business results and competitive advantage for clients. As the first Australian Senior Licensed Practitioner and the first accredited globally as a Black Belt, he is Head of Faculty for the Innovation360 Group.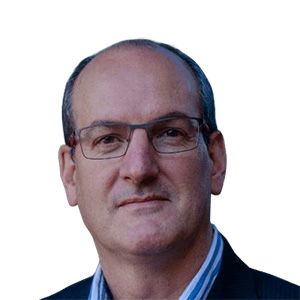 Johan Persson
Johan Persson serves as a director with Innovation360, operating out the Stockholm office. During his 20 years of experience in business development, innovation strategy, and management, he has started companies and worked in strategic functions within large, established organizations. He blends the lessons from both small, fast-moving commercialization projects and major innovation initiatives for multinational corporations to build successful innovation strategies for Innovation360 clients. Johan holds an MSc in Engineering Physics from Luleå University of Technology and an MBA from INSEAD with a focus on entrepreneurship and innovation, and has completed studies at the postgraduate level in Materials Physics at the Royal Institute of Technology, Stockholm. He is an IMBB – Innovation Management Black Belt™.